22.09.2021
For the Day of Languages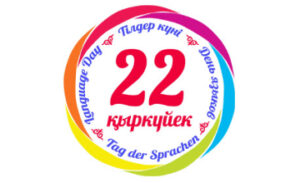 To master a language, you need to open your heart to it. The Library of the Elbasy has prepared a video dedicated to the Day of Languages of the People of Kazakhstan, which is celebrated on the third Sunday of September, since 1998.
The festive date appeared in order to foster love and respect for the native language and their country. "Responsible language policy is one of the main consolidating factors of the Kazakh nation. The language and folk customs are the quintessence of every national culture, the basis of the national spirit," the First President of Kazakhstan N. A. Nazarbayev said.
The State task is to preserve the integrity of the multinational people by popularizing the languages and traditions of all nationalities.
In his Message to the people of Kazakhstan, K. K. Tokayev noted: "The unity of the nation is in its diversity." We will continue to create conditions for the development of languages and culture of all ethnic groups in our country."