Head of the Center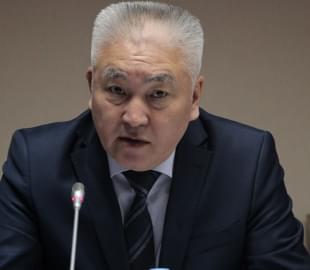 Erubaev Toktasyn
General director of the Republican state enterprise on the right of Economic Management "National Scientific Center for particularly dangerous infections named after Masgut Aikimbayev of the Ministry of health of the Republic of Kazakhstan", Professor, Doctor of Medical Sciences.
I welcome all visitors of the blog!
Development issues have always aroused active interest. It's great that now we have an additional opportunity for an interactive dialogue.
Frequently Asked Questions
Good afternoon! Please tell me where I can take the COVID-19 test?
Hello! We would like to inform you that the RSE at the M. Aikimbayev National Scientific Center for Particularly Dangerous Infections of the Ministry of Health of the Republic of Kazakhstan, on the basis of which the only modern reference laboratory of the 3rd level of protection in the Central Asian region is located in Almaty, conducts research (analysis and diagnosis) for the presence of the COVID-19 virus in the human body, using PCR tests of its own design.